The Ramadan expected to begin on Monday 12th April 2021 this year, will you prepare yourself for this Holy month? What you think about how to spend this Holy month? This Ramadan we will miss community iftars, annual events, and social interactions. But following activities you can use for the whole month.
Ramadan is 1 of the 5 pillars of Islam. The holy Ramadan is the 9th month according to the Islamic calendar. In this month Muslims across the world Fasting for 30 days to better their connection with Allah and to change their character for the good. Muslims believe that Ramadan fasting improves self-discipline, and inner peace, and awareness of poor communities who frequently go hungry without choice. Thus in this Ramadan, we have 6 good deeds to do, these are as follow:
1.Recite the Quran daily
Recite Holy Quran daily. It may be difficult for some & easier for others. You must have to read Quran even if it's just one line. Some people feel scared due to the idea that our tajweed is not perfected. However….
Hazrat Ayesha (May Allah be pleased with her) reported: The Messenger of Allah ﷺ said, "The one who is proficient in the recitation of the Qur'an will be with the honorable and obedient scribes (angels) and he who recites the Qur'an and finds it difficult to recite, doing his best to recite it in the best way possible, will have a double reward." [Al-Bukhari and Muslim || Book 9, Hadith 994]
We should also read a translation of the Quran, without knowing what the Surah means it can be harder to factor them into our everyday lives.
2. Engage in Du'a and Remembrance of Allah

Spend your day solely in remembrance of Allah. This is the month where you can increase your connection with Allah. Find a quiet place where no one can disturb you, and remember Allah he is enough for you. and don't miss Fajr prayer and pray all the other prayers on time.
"So remember Me, and I shall remember you; and be grateful unto Me, and deny Me not." — The Holy Qur'an [2:152]
3. Perform Sunnah prayers

Performing sunnah prayers gateway to receive from Allah whatever that your heart is wishing for.
"Verily, whoever revives a tradition (sunnah) from among my traditions which have died after me, then he will have a reward similar to whoever acts upon it without taking anything away from their rewards." — Prophet Muhammad ﷺ
4. Prepare food for your loved ones

Connect to Allah every day individually and with your family. You should try that whole family members eat Iftar and Suhoor in one place. This quarantine Ramadan you have to care for other people.
"Whoever feeds the person who is breaking his fast, he will have his reward (for his fasting) without decreasing anything from the reward of the fasting person." — Prophet Muhammad ﷺ
Zayd ibn Khalid al-Juhani said: The Messenger of Allah (peace and blessings of Allah be upon him) said: "Whoever gives iftar to one who is fasting will have a reward like his, without that detracting from the reward of the fasting person in the slightest." Sahih At-Tirmidhi. You should prepare iftar for your family, but also your neighbor and poor's at least once a week.
5. Give Charity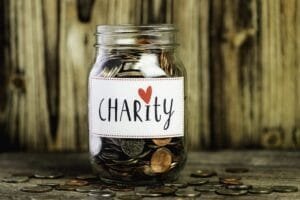 Apart from the obligatory zakat, we are should also give extra charity during the blessed month of Ramadan. Charity doesn't mean to give money only, perhaps even helping your parents to cook, donating your clothes, buying medicines and food for those who can't afford it. The happiness and peace you will find after helping others are incredible. Even smiling at a stranger is also charity.
"Spend (in charity) out of We have bestowed for their sustenance secretly and openly; and turn off Evil with the good: for such there is the final attainment of the (Eternal) Home." — The Holy Qur'an [13:22]
Jabir ibn Abdullah reported: The Messenger of Allah, peace, and blessings be upon him, said, "Every good deed is charity. Verily, it is a good deed to meet your brother with a cheerful face, and to pour what is left from your bucket into the vessel of your brother."
6. Islamic Lectures on Zoom

During this quarantine Ramadan, We should take an Islamic lecture on Zoom class to receive knowledge about Islam during the day. This is the time to reflect on yourself as a person and to identify areas in need of change. These lectures can bring satisfaction and peace to your soul.