Imran Khan said in an Interview that rape cases in Pakistan and other Muslim countries are much less than in western countries and women are treated with more respect here.
Talking to PBS News Hour host Judy Woodruff, Imran Khan spoke about the current situation in Afghanistan and Pakistan's role in it, as well as his past statements on rape against women in the country.
Prime Minister Imran Khan said that his statement was deliberately taken out of context. "I will never say such a foolish thing that the victim of rape will be responsible for it, only the rapist is responsible."
On April 3 this year, in response to a question from a caller in a program that received a 'live' call from the public, Imran Khan had said, We have to look at the reasons for the rise in crime and one of them is the spread of pornography.
When HBO host Jonathan Swann quoted Prime Minister Imran Khan in June as saying, "Do you think women's clothing encourages men to rape?" "If women wear fewer clothes, it will affect men if they don't become robots," he said.
Imran Khan said, "Let me make it clear, no matter what the woman is wearing or no matter how persuasive she is, the same person is responsible for it. The affected woman can never be responsible.
Imran Khan Interview to PBS
The veil is not limited to women, it is also for men
When Imran Khan was asked by the host of PBS program News Hour, quoting his previous statement, whether he really thinks that the responsibility for rape lies with women's clothing, he said, My statement in this regard was taken out of context. I was speaking in the context of Pakistani society, where sex-related crimes have increased, including violence against women and rape, as well as children. Violence against Iran is also escalating to dangerous levels.
"I used the word 'veil' in this interview, and the veil is not limited to women, it is also for men, it means to reduce motivation in society," he said. ۔
Imran Khan said, "My statement was deliberately taken out of context. I have been interviewed before, and I will never say such a stupid thing."
"The victim will not be responsible, the rapist is responsible."
Asked if he had failed to address issues such as rape and violence against women in the country due to his pro-Islamic leanings, Khan said, "It is not at all. Gives dignity. I have travelled all over the world, but in Pakistan and in other Muslim countries, women are treated with great respect and dignity.
Now it is very difficult to force the Taliban for a political solution
Most of the questions asked during the interview with Imran Khan were about the current situation in Afghanistan, Pakistan's role in it and US-Pakistan relations.
Analyzing the current situation in Afghanistan, Imran Khan said, "The United States has messed up everything in Afghanistan. They have been looking for a military solution to this conflict, when there was no such thing and people like me who have I knew he kept saying that there was no military solution to this problem, so I was given the titles of anti-American and Taliban Khan.
Imran Khan said, "I don't know what he intended to do in Afghanistan. He wanted to build a nation, he wanted to bring democracy, he wanted to liberate women. His method was not the solution to the problem at all."
Taliban in Pakistan
"It was too late when they finally tried to resolve the issue through negotiations. When 1.5 million NATO troops were present, there was an opportunity to find a political solution. With 10,000 troops left in Afghanistan, he gave a date for the withdrawal, which was a victory for the Afghan Taliban. Now it is very difficult to force them to a political solution.
When asked about the solution to the Afghan conflict, Imran Khan said, "The best outcome would be a political solution, where a government is formed that includes all parties, including the Afghan Taliban."
"But the worst outcome will be civil war there. In the context of Pakistan, it is also the worst because there will be a refugee problem." "Pakistan was already hosting 3 million Afghan refugees and now if more refugees come, our economic situation does not allow us to host them."
He said another fear was that the civil war would spread to Pakistan because the Taliban were ethnically Pashtun, and Pakistan had a larger Pashtun population than Afghanistan.
"If a civil war breaks out, the Pashtuns in our country can be part of what we don't want," he said.
The US uses Pakistan as a 'mercenary'
When asked about Pakistan's relations with the United States, Imran Khan said, "The past relationship with the United States was a transaction in which Pakistan was used as a mercenary." The United States has said that Pakistan joined the war because it was given aid, but it was felt in Pakistan that it should not have taken part in the war.
"There is also the impression in Pakistan that we fought the US war, received very little aid in return for the economic losses we suffered as a result, and then we were blamed."
Now Pakistan's position is very clear and that is that we could help you bring the Taliban to the negotiating table, which we did. But if there is a civil war, we will be immediately caught up in it, and terrorism will resume here, which we do not want.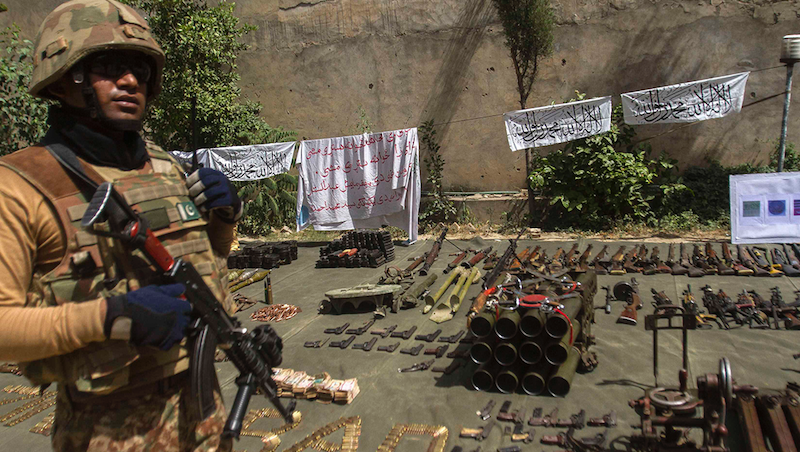 Judy Woodruff asked Imran Khan about US allegations of alleged military and intelligence support for the Afghan Taliban, he said it was "extremely unfair."
"When we are accused of providing safe havens to the Taliban here, where are those safe havens?" When we tell you that there are 3 million Afghan refugees here who also have camps for 5,000 to 100,000 people, and the Taliban are not a military group, they are ordinary civilians and if there are some Taliban in these camps So how can Pakistan catch these people and how can you call them safe-havens.
Reaction on social media
In this interview of Imran Khan, most of the social media users appreciated and expressed satisfaction over Imran Khan's explanation of his previous statements on violence and rape against women.
One user tweeted: "Everything that happened before, now I am satisfied after his statement that he went one step further and explained."
One individual wrote in a tweet that "at least they are clear about the rape and who should be blamed in it." "It's not fair to blame anyone but the rapist".
On the other hand, citing Imran Khan's statements on Afghanistan, he criticized the Taliban for being part of the refugees.
One user wrote, "It is not only wrong but shameful to call the Taliban a part of the refugees." Similarly, one user wrote that how can Imran Khan say that only the United States is responsible for the current situation in Afghanistan. That is when Osama bin Laden was captured from Pakistani soil.